Have a safe and enjoyable autumn season!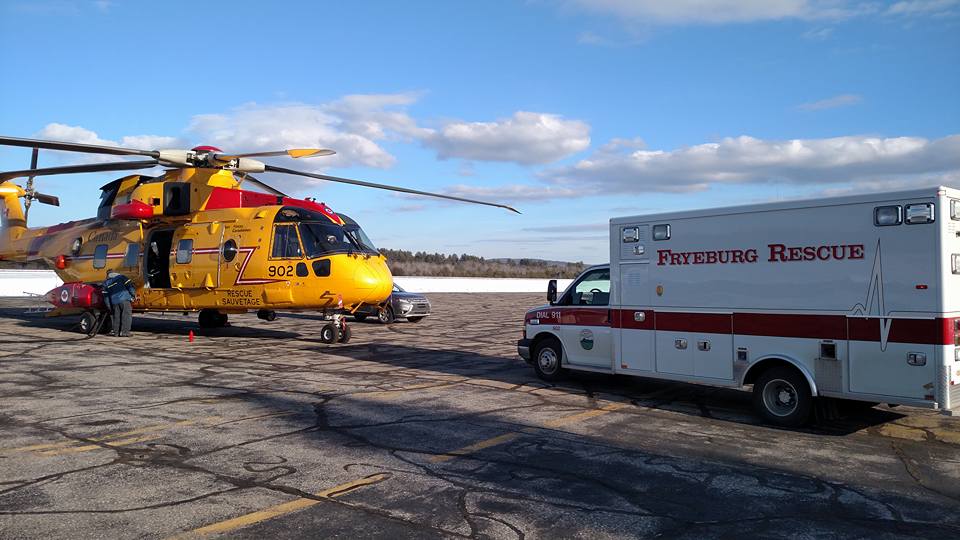 ---
Emergencies can be scary. It's easy to panic and get upset and that's understandable. Waiting for help to arrive can feel like an eternity. The members of Fryeburg Rescue as well as other emergency responders are as eager to reach you quickly as you are for us to get there. The simplest and most efficient thing you can do to help in a situation like this should actually happen before hand. Identifying your house from the road takes only moments but can save valuable time when we need to find you. Large, clear numerals, preferably reflective that can be seen from both directions and visible under all lighting conditions will allow us to proceed quickly and directly to your location. These can be affixed to your mailbox, a post or tree by the road, or directly on your house if they can be seen clearly from the street. Posting your address in more than one location should be a consideration if you have multiple buildings so we can identify your dwelling once we arrive. If you remember, please inform dispatch when you call 911 of any distinguishing references like "a blue car parked in the driveway" or "we have a red mailbox" or "first dirt driveway as you turn onto the street". If an adult is available ask them to go out to the road to flag down the ambulance but don't do so if it means leaving the patient alone. Reflective numbers are available from Fryeburg Rescue and we're happy to consult with you on the best location and method of installation.

---
With heat comes concern for dehydration. This is a condition that occurs when the loss of bodily fluids, mostly water, exceeds the amount of water taken in. Most commonly, we lose water through water vapor in our breath, sweat, and urine. Along with the water, small amounts of salts are also lost. Dehydration can be brought on by excessive physical output, illness, and significant injuries. Symptoms include increased thirst, weakness, dizziness, palpitations, confusion, sluggishness, fainting, inability to sweat, and decreased urine output. Urine color may indicate dehydration. If urine is concentrated and deep yellow or amber in color, you may be dehydrated. To treat, try to get people who are dehydrated to take in fluids by sipping small amounts of water or Gatorade-type drinks. If heat exposure is a factor, try to cool the person by removing or loosening any excess clothing, get them to an air-conditioned or shaded area if possible, increase cooling by evaporation using fans and/or water mist, use ice wrapped in towels in arm pit and groin areas. Don't apply ice, ice packs, or ice water directly to skin. The best and simplest way to avoid dehydration is to remember to drink plenty of water before fluid loss becomes an issue.

---
---